AWS re:Invent is an annual tech conference held in Las Vegas, and is probably the largest Cloud-centric tech conference in the world currently.
I am really glad to be given the opportunity to attend this huge event for the first time, just when I have started to embark on my learning journey this year.
This post will highlight some of my thoughts and impressions as a first-time AWS re:Invent attendee.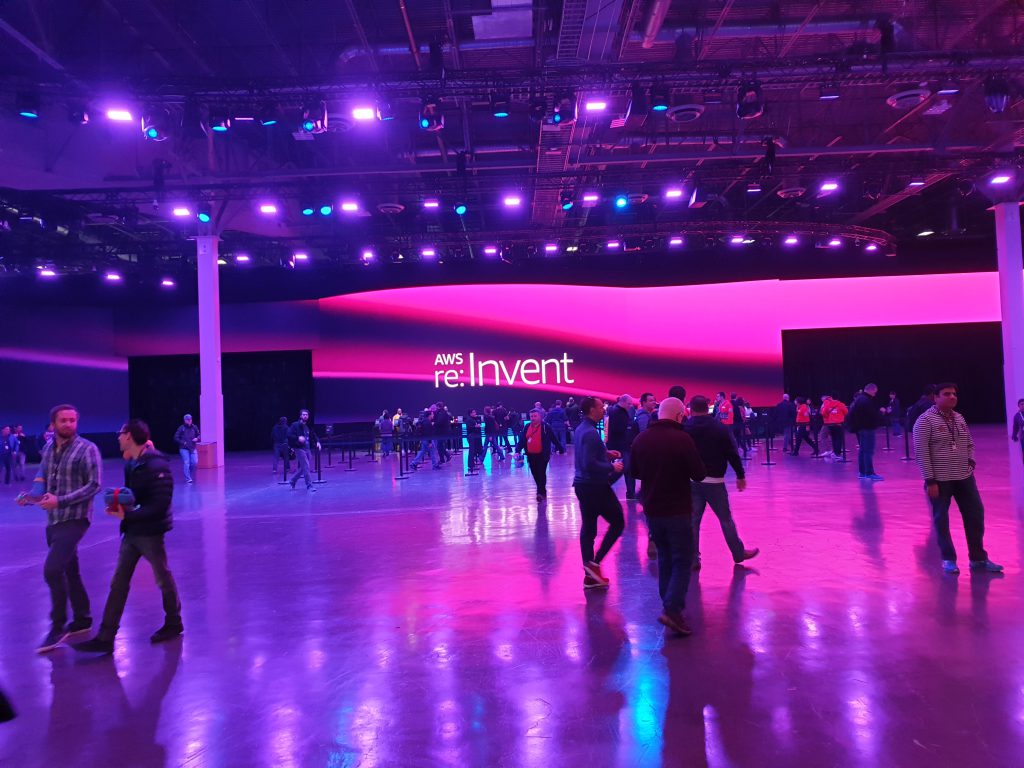 ---
Queues, Queues, and more Queues
If there was 1 definitive activity at AWS re:Invent 2019, that would be the Queuing. Due to the sheer number of attendees (heard it was more than 70,000 this year), almost all activities at re:Invent 2019 required queuing.
If it isn't your first time attending re:Invent, you would be able to know how to optimize and minimize queue times, giving you more time for actual meaningful content.
A few pointers from me, if you are attending for the first time:
Avoid going to live Keynotes. Watch them at overflow locations or online. It is a nightmare to enter and exit the Keynote venue.
Avoid going early to Quirky/After-hours events (Midnight Madness, re:Play etc.). Stroll in slightly later, you will not miss anything.
[Extremely Important!] Plan ahead and snap up those Reserved Seatings the second they are available. More on this in the next section.
Reserved Seating is Too Important
Take note of when Reserved Seating opens, plan what Breakout Content you want to sign up for, have a back-up plan, and try to register for all the Content you want the second Reserved Seating open.
Builder sessions are probably the hardest to snap up, with only 6 or 7 slots per session. Chalk Talks are the second hardest, with only about 30 to 40 seats per Chalk Talk.
Without Reserved Seating, you will be hard-pressed to attend more than 3 high-value Breakout sessions (more on this in the next section) a day. That is mainly due to the reason that attendees have to queue 45 mins to an hour before to guarantee a seat at a high-value Breakout session without Reserved Seating.
Furthermore, AWS didn't allow walk-ups for Builder Sessions mid-way through re:Invent, which meant that without Reserved Seating, you could not attend any Builder Sessions.
High-Value Content: Chalk Talks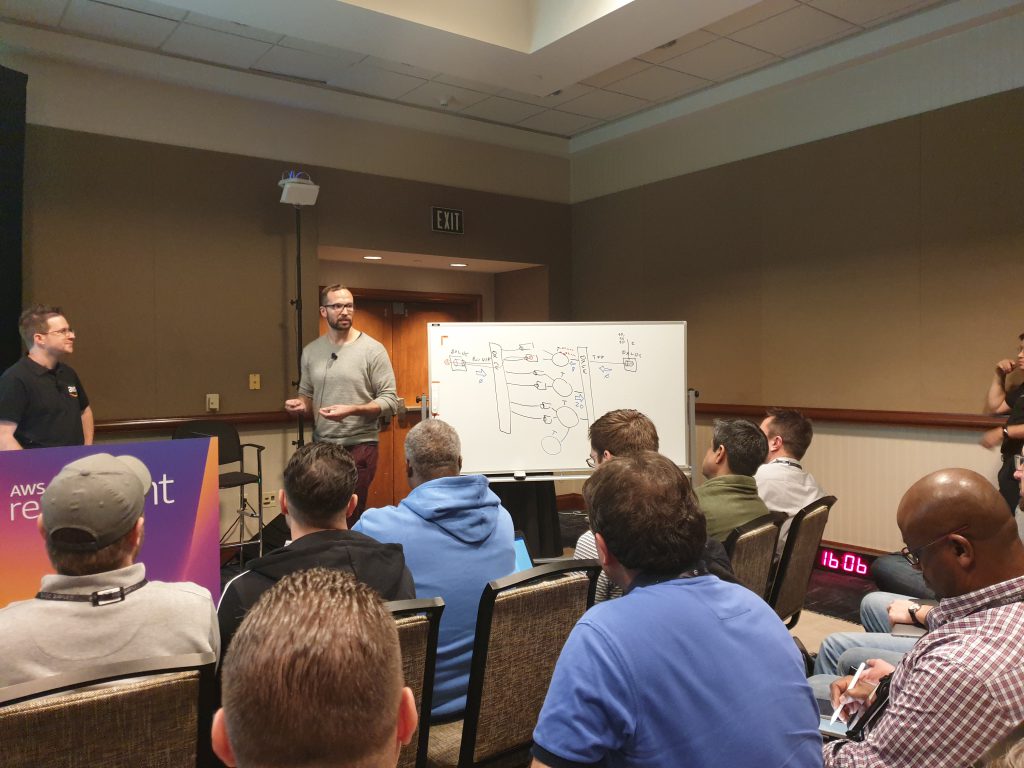 There are a few type of Breakout Content at re:Invent: Sessions; Chalk Talks; Workshops; and Builder Sessions.
I personally feel that Chalk Talks are the highest-valued Breakout Content because they are not video-recorded, not documented and gives you the opportunity to ask and hear questions about unique problems and deployment scenarios from AWS customers around the world. AWS experts will try their best to answer these questions from their experience and as a result, allow you to understand the recommended practices. On the contrary, all Sessions are recorded and uploaded onto Youtube post-event, Builder Sessions and Workshop notes can usually be found on Github.
To not waste everyone's time in Chalk Talks, do avoid asking questions with regards to road map. The AWS folks cannot share them publicly.
Everyone faces the same issues
From the Chalk Talks I have attended, I came to realize that if you find yourself facing an issue using a particular AWS service, there is a good chance that users around the world are facing the same issue.
Many of these issues are surfaced during Chalk Talks, and you get an opportunity to hear different ways to circumvent the problems from AWS experts and other customers.
After re:Invent, if you have not done so before, do engage your AWS Account Manager to surface these issues and register your feedback via the product feature request.
It's not all about Breakout Content
Do not place all your focus on Breakout Content. There are so many more things you can do and places you can visit at re:Invent. Allocate a good chunk of time to check out the Expo, the Developer Lounge, AWS Village, Networking Lounge and many, many more.
Chat with fellow Cloud people
There are many opportunities to chat with one of the many attendees, perhaps during meals or when you're queuing for a session.
Being at re:Invent surrounded by thousands of like-minded Cloud enthusiasts, you get a unique opportunity to chat and learn from people from all around the world. So get out of your comfort zone if you are an introvert, and strike up random conversations with people around you!
Chatting with fellow Cloud people at re:Invent energized and affirmed by passion for Cloud technologies. Truly an experience that is hard to find elsewhere.
Remember to have fun! (but watch the booze)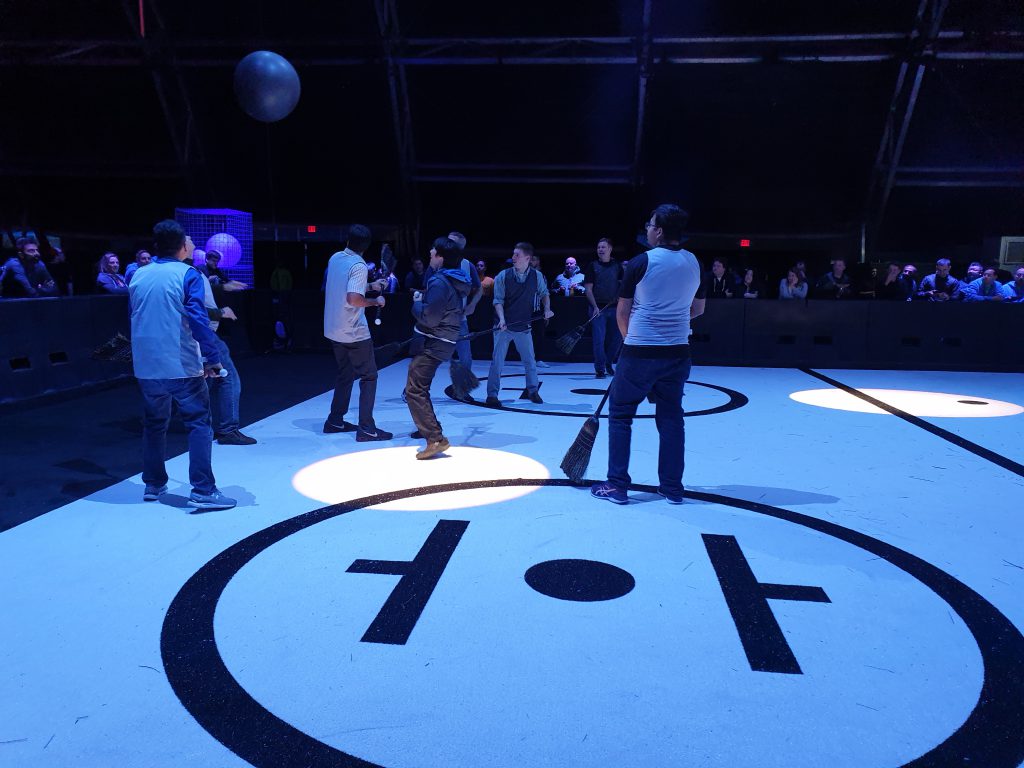 With so many interesting Breakout content, it is almost impossible to attend everything that caught your eye. Don't get too caught up with maximizing content at the expanse of ditching all the quirky and fun activities. Allocating some time at re:Invent for the fun stuff allows your mind to take a break and unwind.
Just remember to watch your alcohol intake! You do not want to wake up with a hangover and ruin the next day.
---
TL:DR Conclusion
Reserved Seatings are very important.
Avoid going to Keynotes live.
Aim for Chalk Talks.
Allocate time to explore.
Enjoy yourself, but watch the alcohol intake.