Everyone's going to the Cloud but no enterprise needs yet another #datacenter. Yet that's what you're likely to get unless you rethink what infrastructure means to you and what IT means to your business. Join us at this edition of STACK-X Meetup to hear a fresh take on Cloud from our senior architects!

Details from GovTech on their meetup page
STACK-X Meetup #5 was organized by GovTech on 21st November at Mapletree Tree Business City. I have covered a previous STACK-X meetup discussing about Infrastructure-as-Code (IaC), but what caught my attention for this iteration was the title. "No one wants a server: A fresh look at Cloud strategy."
---
The Speaker: Gregor Hohpe
From his profile at the meetup page, there was no doubt about his vast management experience in the technology scene.
Gregor is a Smart Nation Distinguished Fellow with 25 years of experience in software development, enterprise architecture and consulting clients globally. Prior to joining the public sector, Gregor worked with Google as Technical Director in the Cloud Office of the CTO. He was also formerly with Allianz, one of world's largest insurance companies, as Chief Architect.

from the STACK-X meetup page
I will attempt to capture my key takeaways from his talk. You can watch it for yourself below.
---
No one wants another Data Center
Gregor shared that you should not treat Cloud computing as another Data Center infrastructure. Fundamentally, to take full advantage of the Cloud, an organization needs to change the way it operates with regards to on-boarding, operations, management and cost recovery.
If an organization applies current "Enterprise" practices onto the Cloud to make an "Enterprise Cloud", all they will end up with is another Data Center.
Don't pay to run software you didn't build
Gregor suggested that paying for the right to run third-party software and then paying for Cloud compute to run these software should be avoided. Where possible, you should utilise third-party Software-as-a-Service (SaaS), to shift away the cost and operation of the underlying compute.
While that sounds ideal, in reality, organizational policies and security postures might need to change first before that can happen, and selling the idea that utilizing SaaS lowers the security posture of an organization will turn the heads of your security folks. Nevertheless, this is something worth keeping in mind.
No 1-size-fits-all Cloud strategy
Gregor opined that there is No 1-size-fits-all Cloud strategy. In theory, Multi-Cloud makes so much sense. You have a strong exit strategy, avoid vendor lock-in, increase resiliency and get the ability tap on each Cloud Service Provider's (CSP's) strengths.
To achieve these capabilities, Gregor suggested that there will be many hidden costs. What are these hidden costs? Developers might need to maintain different skill-sets to deploy across CSPs. Governance team might need to maintain different Governance frameworks for different CSPs. System Operators might need maintain different set of automation scripts and tools for different CSPs.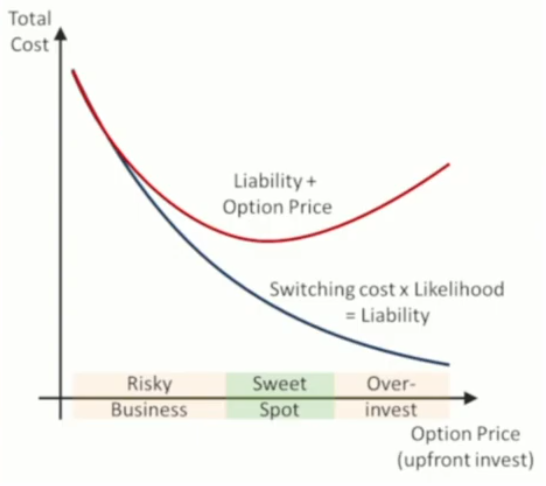 Gregor's suggestion was to weigh the probability of needing to execute an exit strategy against the cost of maintaining an exit strategy. The right answer might not be Multi-Cloud.
Avoid Buzzwords when speaking to Management
Gregor advised the audience to avoid using buzzwords and acronyms when trying to bring across your points to the management. To gain management buy in, try to reverse-engineer misconceptions and explain the underlying technology and logic.
Gregor shared his experience of communicating with a board member of a very successful company. The board member said: "I don't like scaling-out. Scale-out architecture is no good." Instead of pushing your point through forcefully, try to understand the management's understanding. The board member shared that: "Scaling-out is not cost-effective. Buying another server to scale-out doesn't mean you get twice the efficiency."
---
Final Thoughts
GovTech's STACK-X meetups continue to impress me. Each time I attend, I learn something new. Gregor's website, https://architectelevator.com/blog/, is entertaining and full of thought-provoking content. I highly recommend a visit.